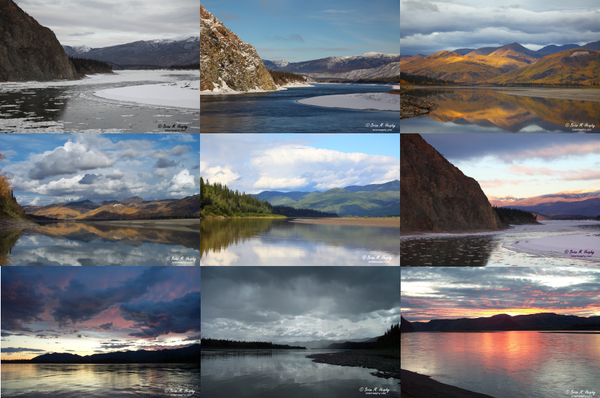 Get a collection of striking views spanning all of the seasons in Alaska's remote Upper Yukon River Valley with this ten-card boxed assortment of Inspirational Verse (Christian) Cards. The inside of each of these cards includes an appropriate passage from the Bible centered on the top half of the open card (above the fold). The Bible passages found inside the cards are very well matched to the images shown on the outside of the cards.
To view each of the card images paired with their respective inside verse, please click here.
---
Inspirational card series verses consist of a combination of Scripture verses and/or verse segments which have been sequentially excerpted from the specified book and chapter of the New American Standard Bible (NASB) ®.
---